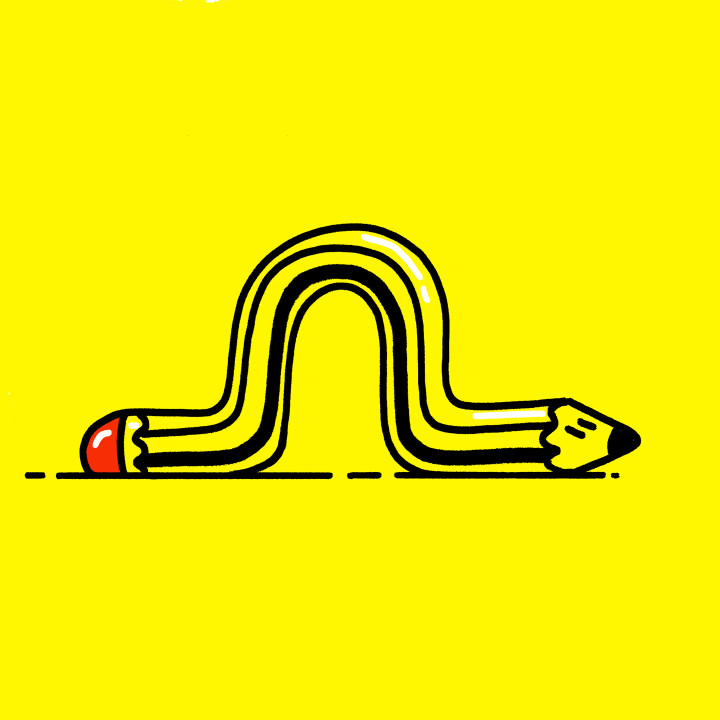 Humor / Caricatura
Divulgación y ciencia
Animación / Storyboard
Grafiti / Street art
Prensa y revistas
Hi! I'm Iván Bravo. I work in illustration, graphic design and sometimes in creative direction. I've created editorial and commercial illustration, painted concept-driven murals at schools, designed playful installations for exhibitions and directed didactic videos. I enjoy finding a playful way to show a concept, sometimes through humour, sometimes through interaction.

I've worked with clients like The New Yorker, Coca-Cola, Nike, El País, PSOE, Gasol Foundation, Barça Foundation, World Food Programme, Lay's, Casio, TV3, CosmoCaixa, Banc Sabadell or the European Union.

I live, work, sleep and eat healthy in Barcelona.
Premios
American Illustration 39
selected, 2020
Junceda Award
Advertising award, 2018
Society of Illustrators 58
selected, 2015
Society of Illustrators 56
selected, 2013
Laus Silver
packaging, 2012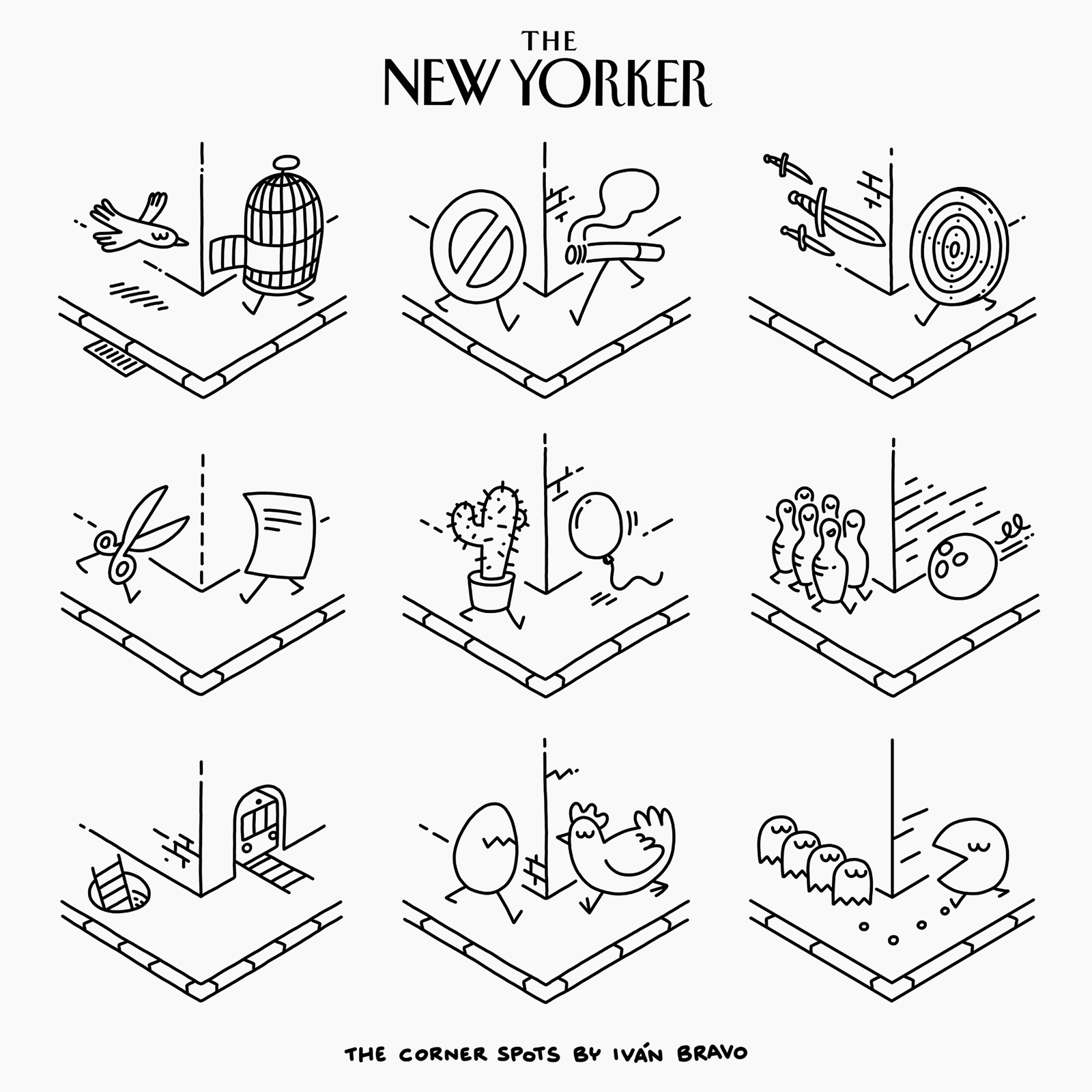 Esta web utiliza cookies propias y de terceros para mejorar la experiencia de navegación.
Si sigue navegando, consideraremos que está dando su consentimiento para el uso de dichas cookies.
¡Atención! La reproducción o explotación de las ilustraciones y materiales está sujeta a autorización legal.