Technical Illustration
Realism
Book Illustration
Press and Magazines
Young Adult
Children
Adult
Hello!! Welcome everyone, I am Anna Maya, or artmayare, and I live in Barcelona. Since I was little I liked drawing and creating, that is why I always knew that I wanted to dedicate myself to art.

I have had the opportunity to self-publish two of my children's stories: The drop of water, in collaboration with Alejandra Campos, and La Belma i el poble dels ocellets.

I am passionate about animals, especially dogs, that is why in my illustrations you will see many animals reflected. I enjoy drawing in great detail with graphite, but I also like to get carried away by brushes and create with watercolors.
Exhibitions
Realitat Ilustrada
Ripoll, 2016-2018
Art i grafit
Lliçà d'Amunt, 2019 - 2020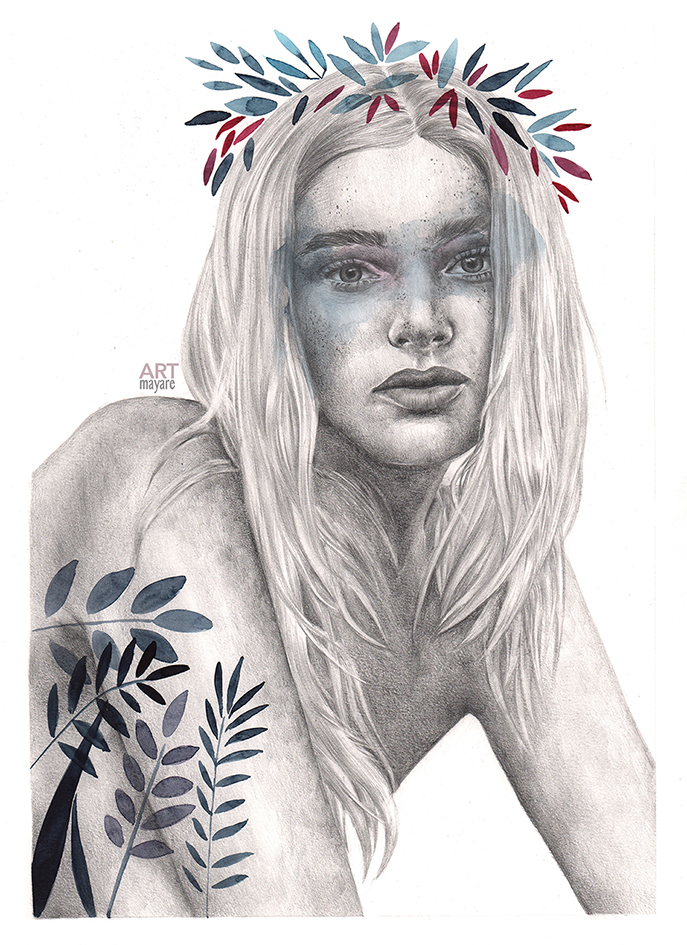 This website uses its own and third-party cookies to improve the browsing experience.
If you continue browsing, we will consider that you are giving your consent to their use.
Attention! Reproduction or exploitation of the illustrations and materials is subject to legal authorization.