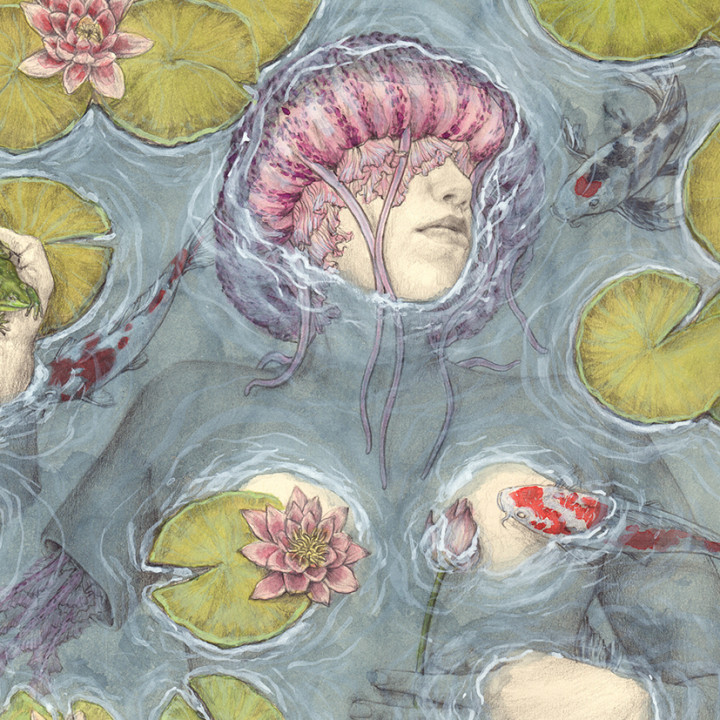 Science Fiction / Fantasy
Science
Realism
Book Illustration
Textile Design
Press and Magazines
Watercolour
Digital
Mixed
Representation:
Agència IMC
Visual artist and illustrator from Barcelona.
I am producing personal art and working as an illustrator making covers of novels and illustrated books for a youth and adult audience.
Author of the book Madre Luna (Lunwerg) and Metamorfish · Tras los arrecifes (mtm editores). Co-author of The Flooded Land (Barlin books) and The Fables of Phaedrus (Arola Editors).
I have also collaborated in different advertising and fashion projects making drawings for product packaging and promotional videos.
For some years now, I've been combining art and illustration, creating illustrated books and carrying out different artistic projects, such as my series entitled Metamorfish. A bestiary of beings belonging to a world that represents the synergy between human beings and aquatic nature. Themes such as femininity, life and death, emerge through this unique work and multiple interpretations. A set of works that have been exhibited since 2014 in different galleries and art fairs in Spain, Germany, France and Morocco.
Collaborations
RBA Editorial
Salvat Editorial
Planeta Editorial
Tv3
Estudio Morillas
Exhibitions
La Tierra inundada, originals del llibre
Casa del Llibre, Barcelona 2021
Baba Kamo Il·lustració internacional
CCC, València 2020
DelicARTessen 16
Galería Esther Montoriol, Barcelona 2019
Metamorfish II
Galería Miscelánea, 2015
Biennal de Arte Contemporáneo
Casablanca, Marroc 2016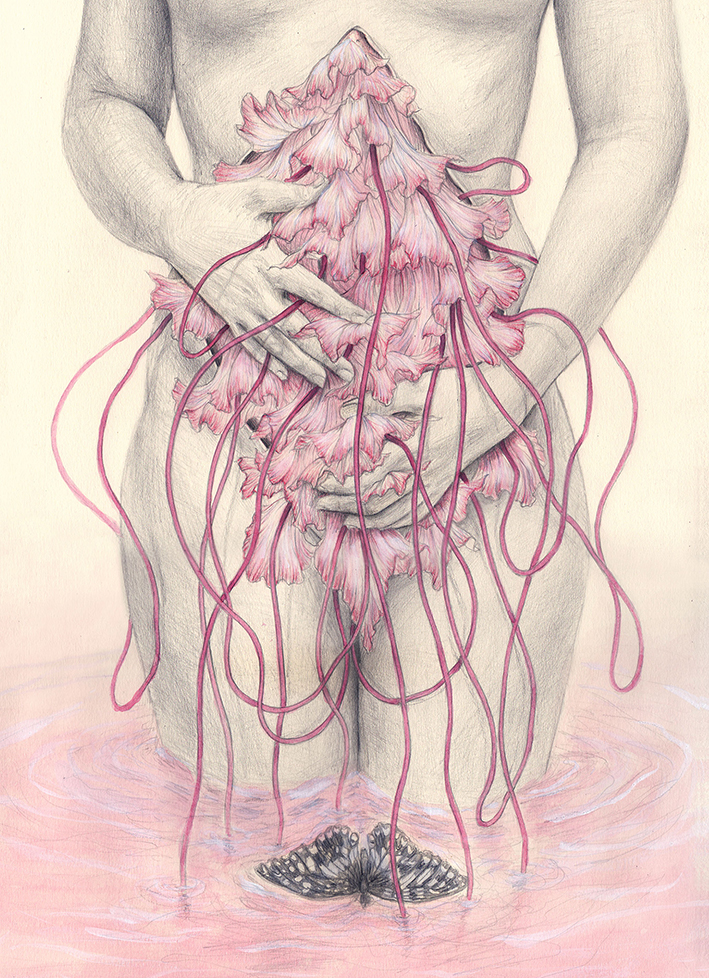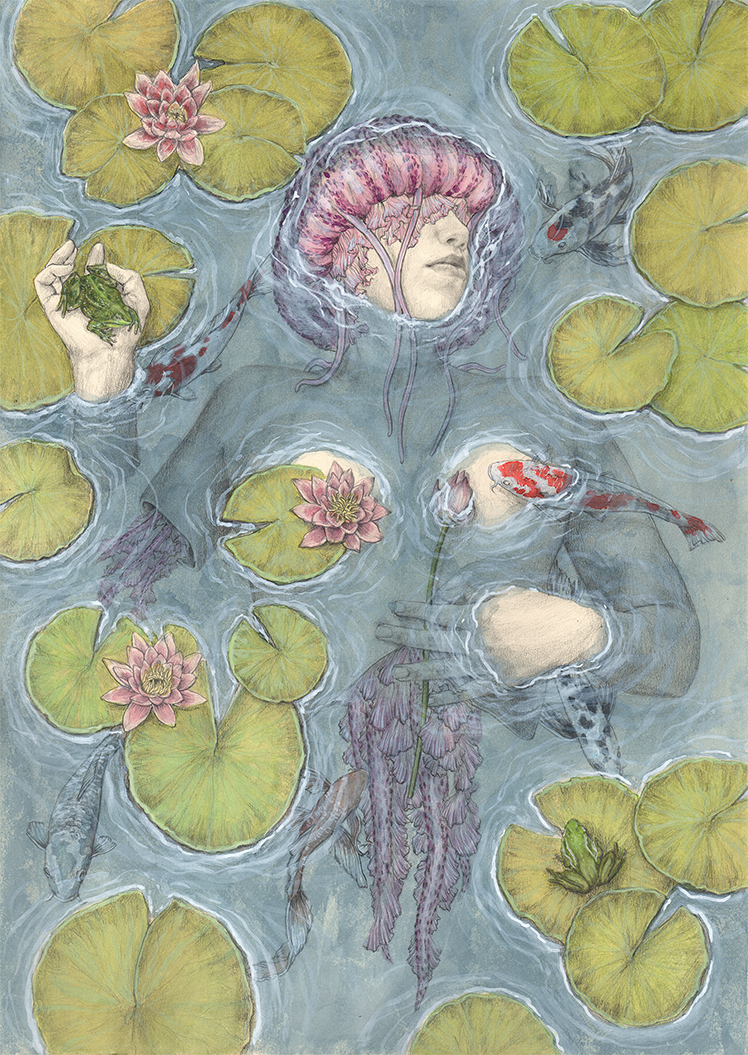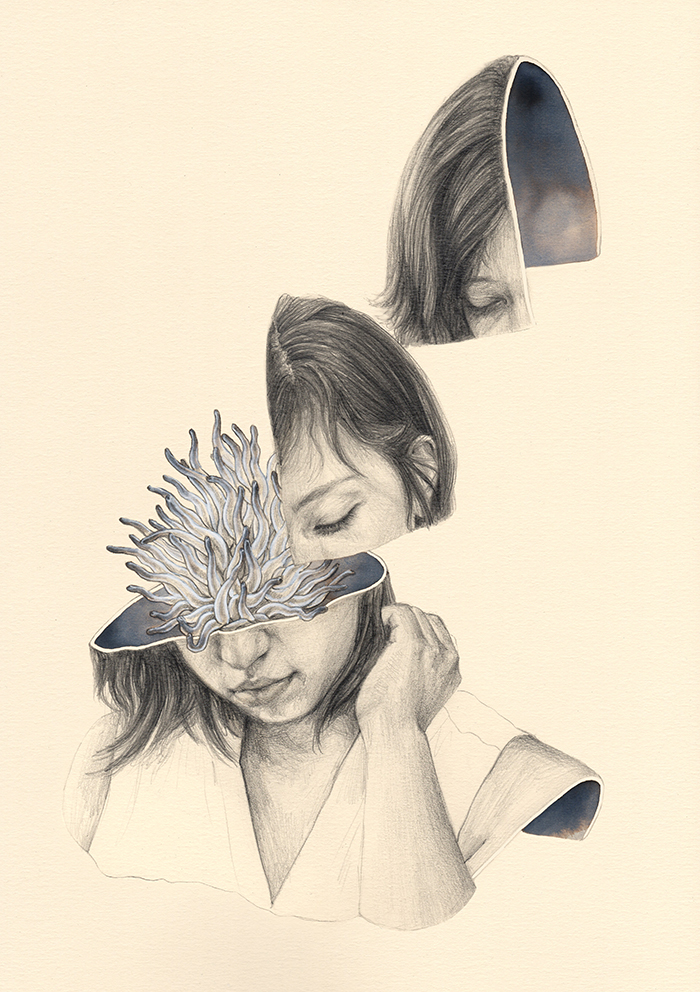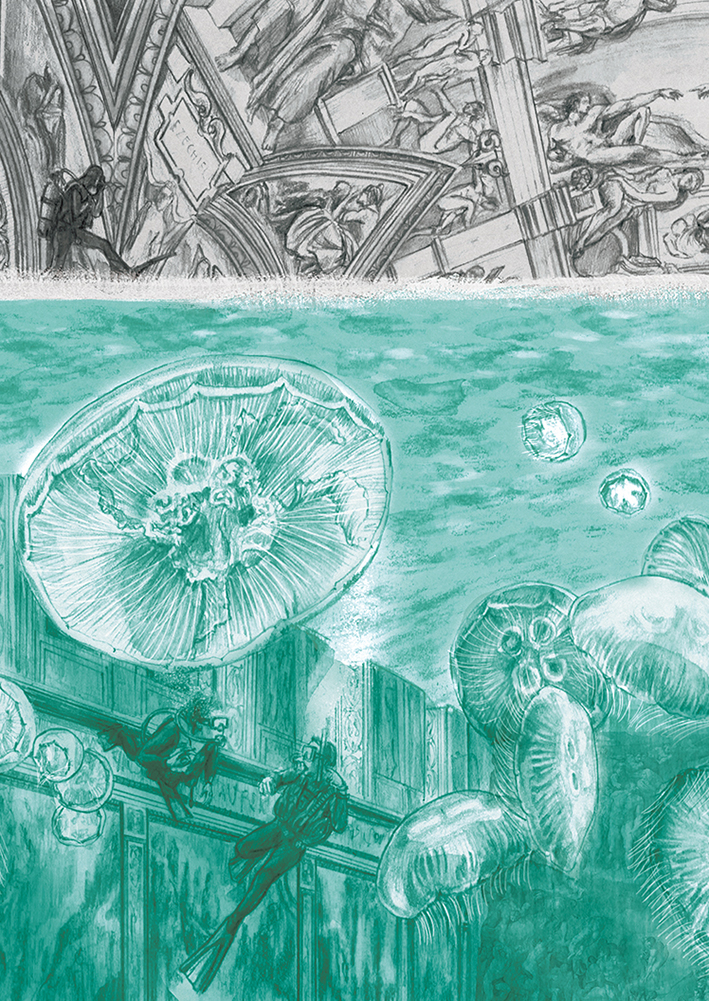 This website uses its own and third-party cookies to improve the browsing experience.
If you continue browsing, we will consider that you are giving your consent to their use.
Attention! Reproduction or exploitation of the illustrations and materials is subject to legal authorization.