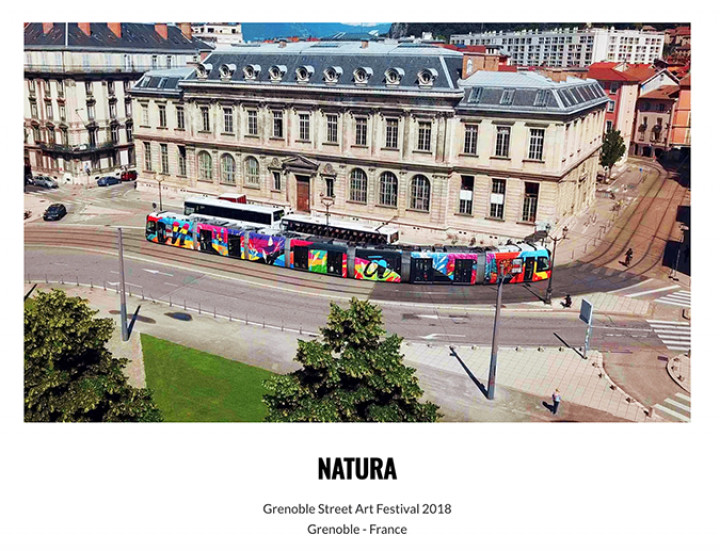 Graffiti / Street Art
Sketch
Book Illustration
Family
Children
Young Adult
Acrylic
Watercolour
Digital
Pipo Malpegados
Barcelona
Malpegados (Santiago de Chile, 1989),
(2010) He studied art direction in Buenos Aires (Brother School of
Creativos), where he made his first murals.
(2015) he lives in Paris, works as an artistic director
and he does his first projects in Europe.
(2017) he lives in Barcelona to date.
E X P O

Chile Santiago 2011 Collective Exhibition "Memory 11" Chilean /
Arts Gallery.
Italy Trieste 2013 Collective exhibition "SKETCPOSITION
INTERNATIONAL" / Aqvedotto Galleria.
Brazil 2014 Salvador de Bahia Collective exhibition "sea of Bahia
"/Muses (Salvador Art Street Museum).
Chile Santiago 2014 Individual exhibition "Humanimales" /
Guacolda House Gallery.
Chile Santiago 2015 Collective Exhibition Lira Gallery.
Paris France 2017 EXPO / NOUVELLE COLLECTION textile interior
ARTPILO / Le Squat Du 59

FESTIVAL

International Festival of Music and Arts (MYSTERYLAND)
CHILE- PICARQUIN 2013.
International Festival of Urban Art (RECIFUSIÒN) BRAZIL -
RECIFE 2014.
International Festival of Urban Art (URBAN MANIFESTO)
BOLIVIA - SANTA CRUZ DE LA SIERRA 2015.
International Graffiti Festival (10 Years CONCEGRAFF) CHILE -
CONCEPTION 2016
Camprovin Street Art SPAIN – LA RIOJA 2017
Festival Imagina SPAIN – MURCIA 2018
Festival Ceci N'est Pas un Tag FRANCE – Saint Quentin 2018
Grenoble Street Art Festival France 2018
Prizme Belgium Festival – Geambloux 2019
Geldo Street Art Festival Valencia 2019/2022
Trebujena Cadiz Festival 2021
Gargar Festival Catalonia 2021
Western Quarter Gallery Salamanca 2021
Bimau BENIGEMBLA 2021
Monart Festival Girona 2022
Binefa Street art 2022
Horizontal graffiti festival Reus 2022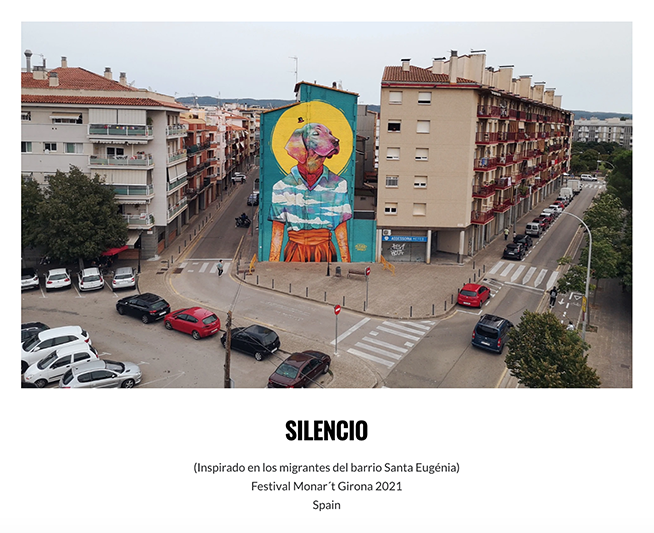 This website uses its own and third-party cookies to improve the browsing experience.
If you continue browsing, we will consider that you are giving your consent to their use.
Attention! Reproduction or exploitation of the illustrations and materials is subject to legal authorization.