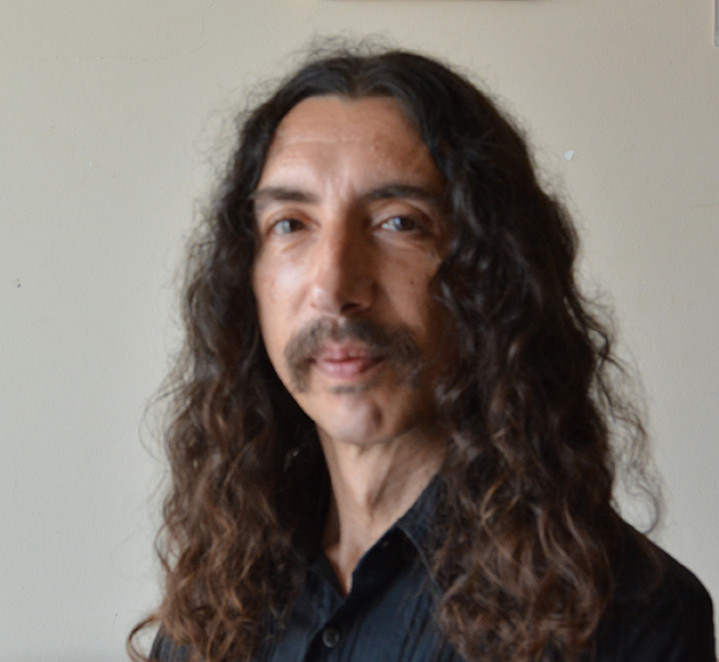 Science Fiction / Fantasy
Horror
Realism
Book Illustration
Poster Art
Acrylic
Watercolour
Mixed
My life is a research trip through the world of "analog" painting, until I came across realistic digital painting and technically adapt to it. My intention is to equate the two disciplines and bring a more real than realistic feel to my illustrations.
For this I use the technique of fluorescent painting with black light, because it allows me to paint "analogically" with the RGB color system used in digital illustration.
In the originals, a series of effects applicable to the mural, sculpture and exhibition can be created, such as a 3D effect without the need for glasses, showing or hiding images, even changing the light of a scene, from day to night.
My path began at the end of the 80s as a cartoonist for Makoki magazine, then I did my first work as an illustrator alternating them with exhibitions in bars, from this time I am amused to highlight, due to my relationship with black light, my collaboration with "Glow King" in a children's series of phosphorescent plastic planets for wall decoration.
I studied drawing and also painting at "Escola Massana" and I began to exhibit in galleries in Barcelona, and later in Madrid, Palma de Mallorca, Zaragoza and Santiago de Compostela.
Later I graduated in Fine Arts at the Sant Jordi Faculty in Barcelona, and I have worked as a teacher.
I started using fluorescent colors to give my landscapes more realism, and by illuminating them with black light I discovered a range of possibilities that I have not stopped exploring.
In my last works with the "fluorescence" technique, I have illustrated the covers of the saga "Guardian stories" and I have painted a mural for "Riff Bar". I am currently applying the light possibilities of "fluorescence" to sculpture and diorama, in parallel to illustration.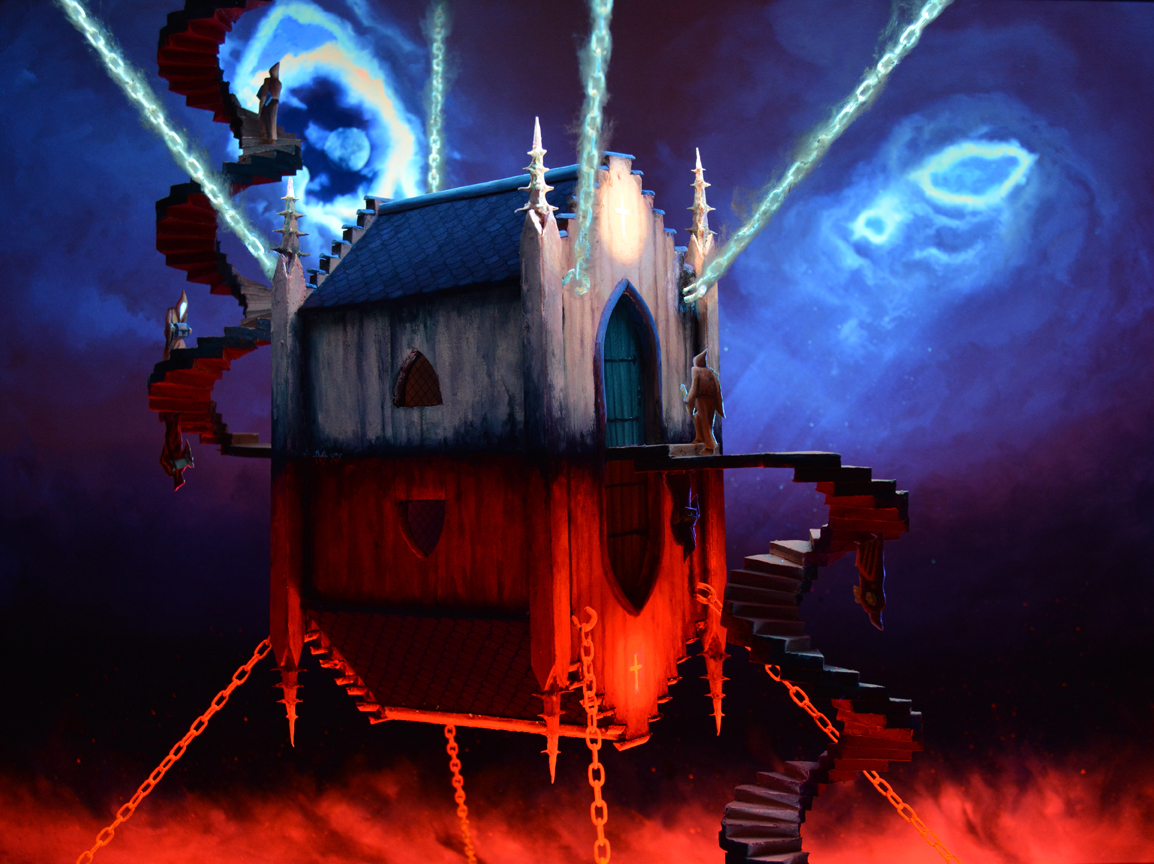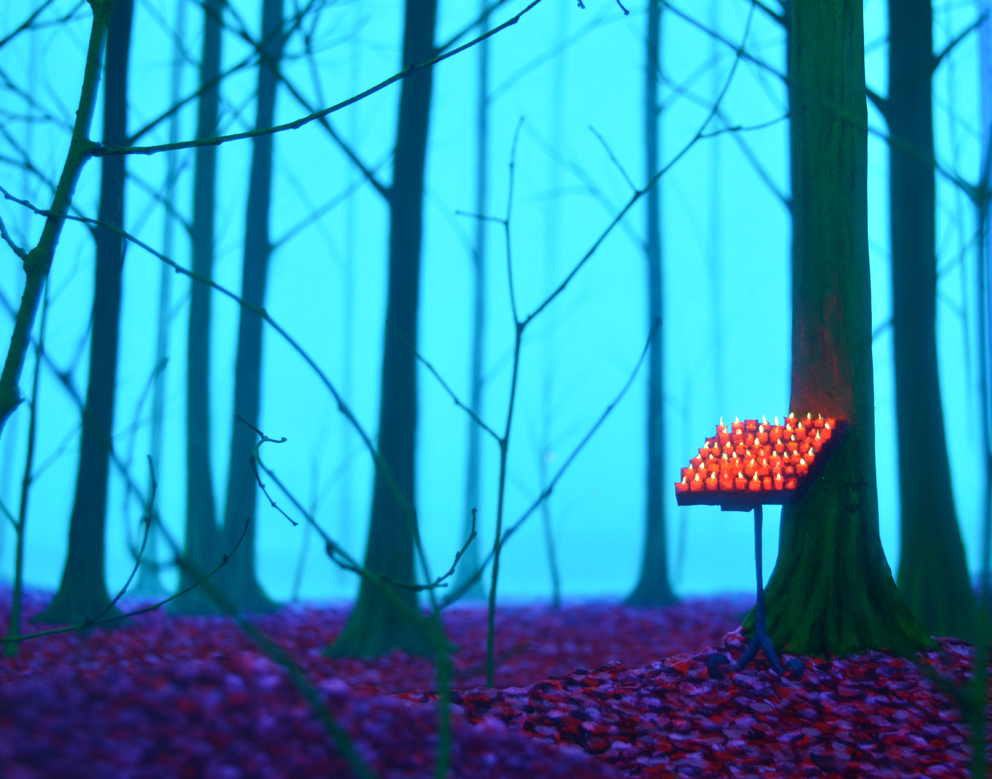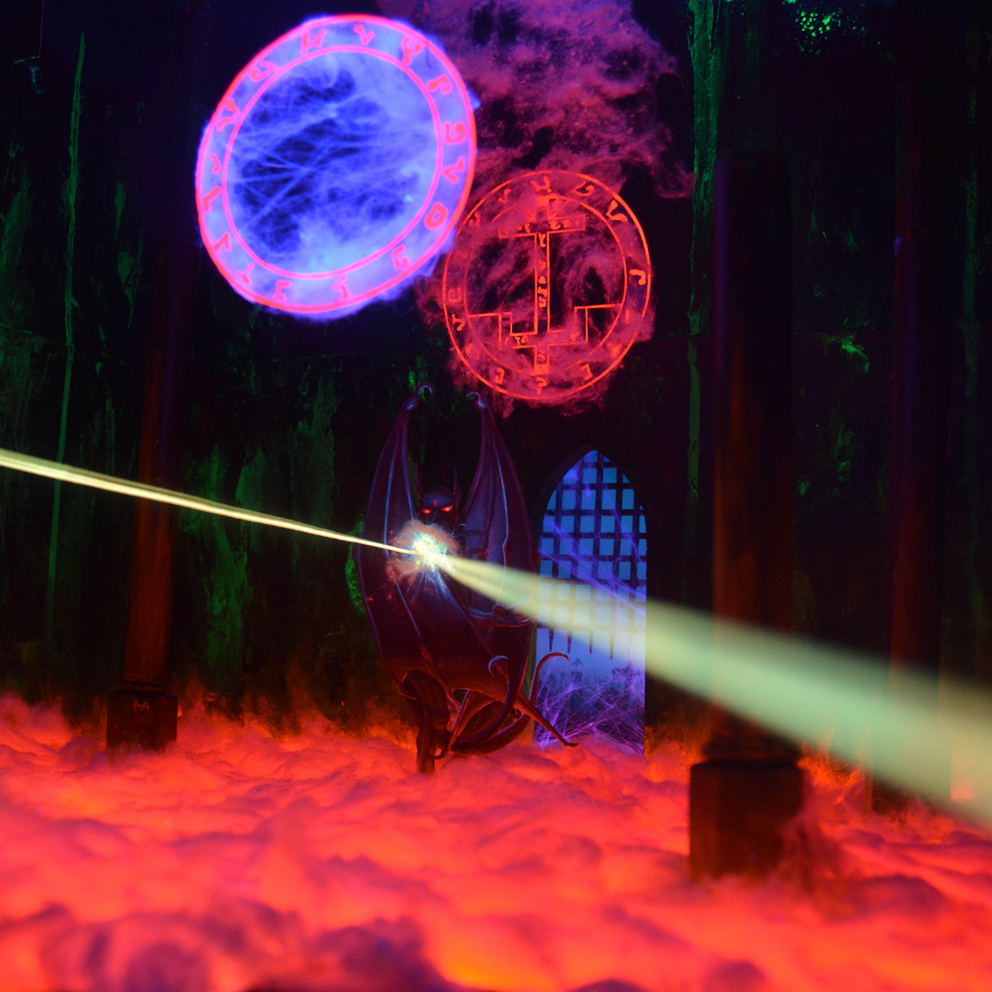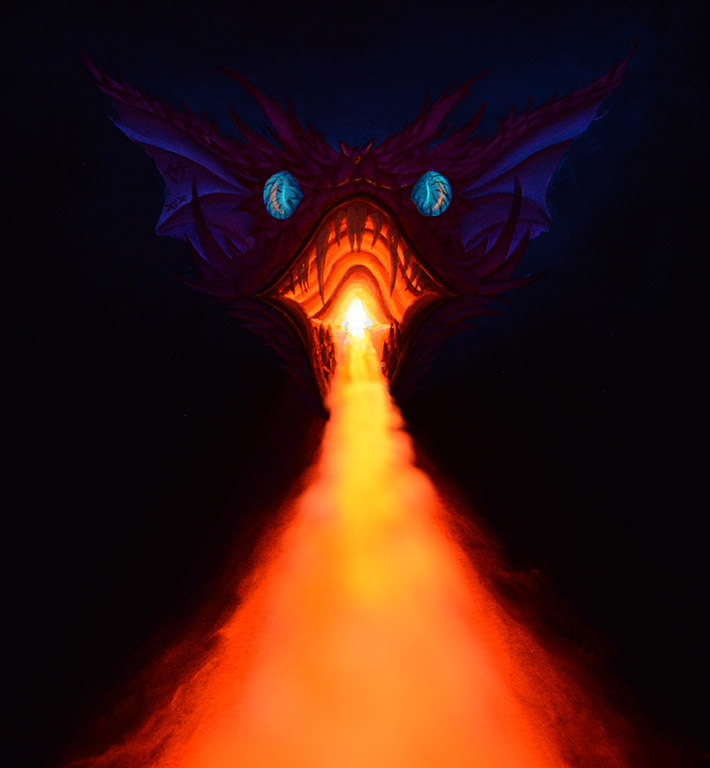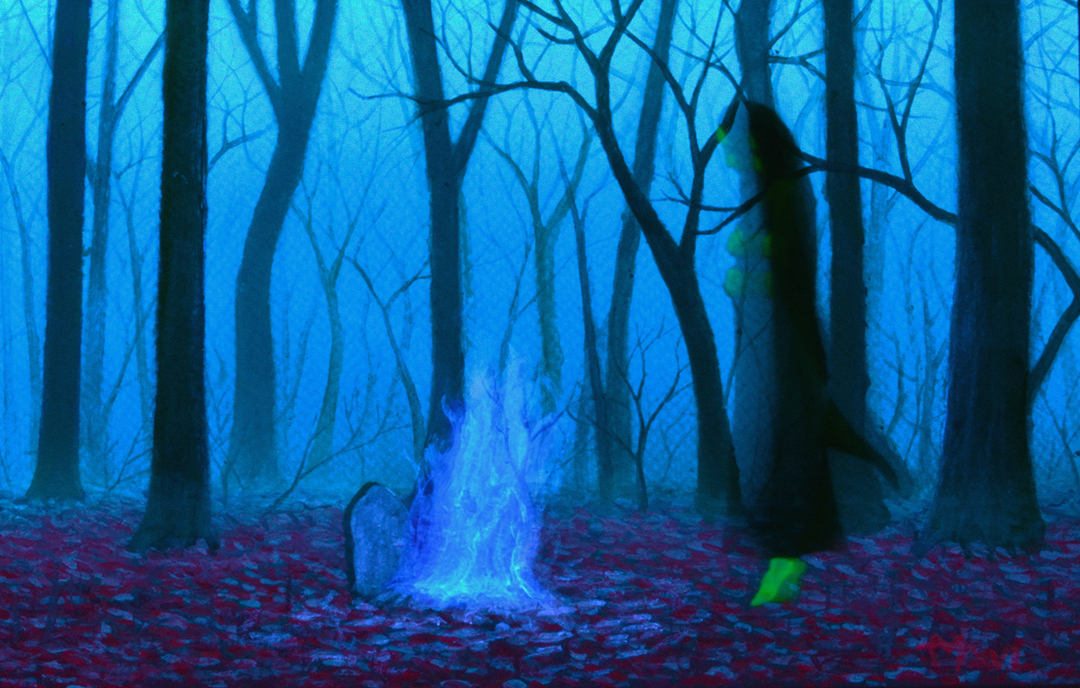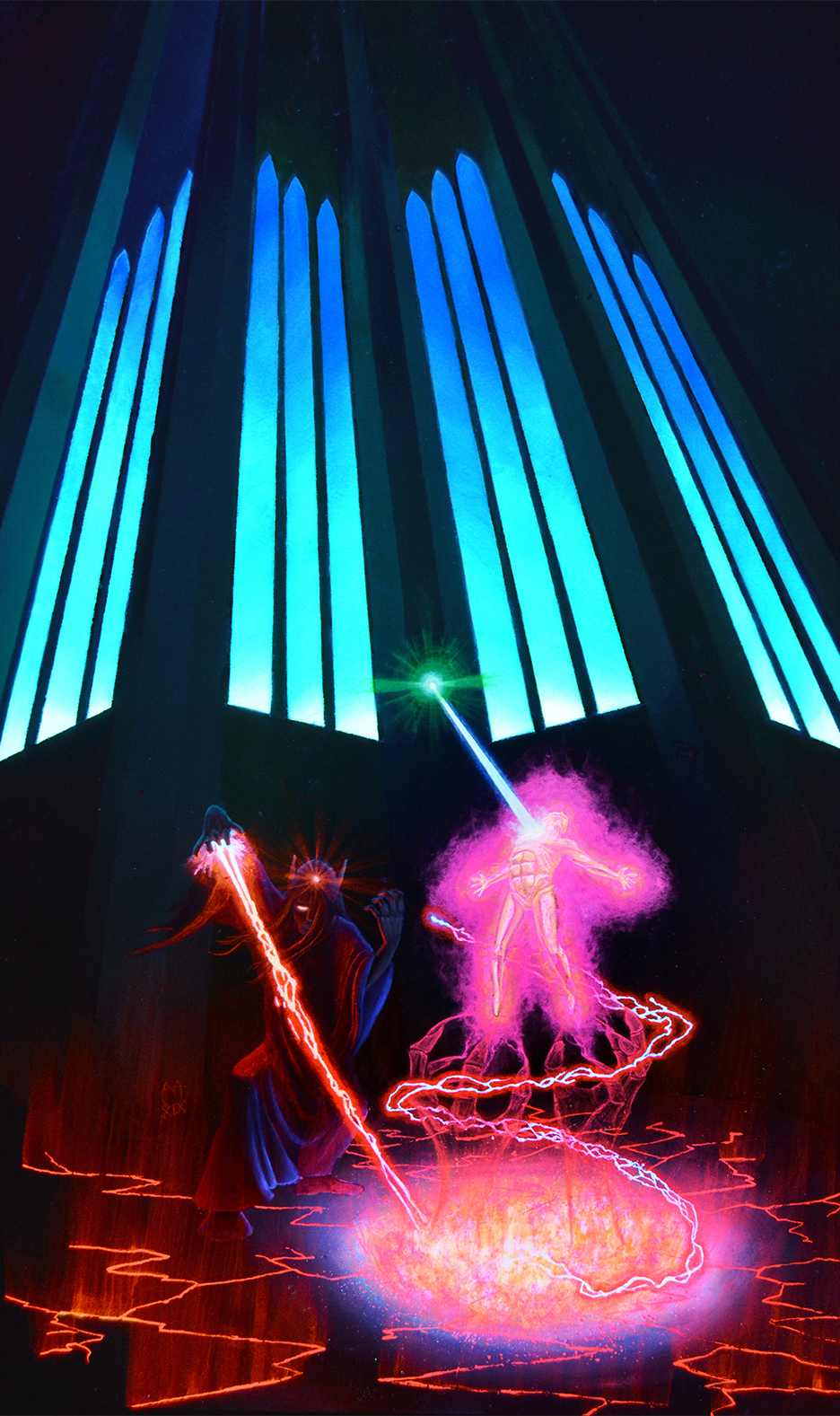 This website uses its own and third-party cookies to improve the browsing experience.
If you continue browsing, we will consider that you are giving your consent to their use.
Attention! Reproduction or exploitation of the illustrations and materials is subject to legal authorization.